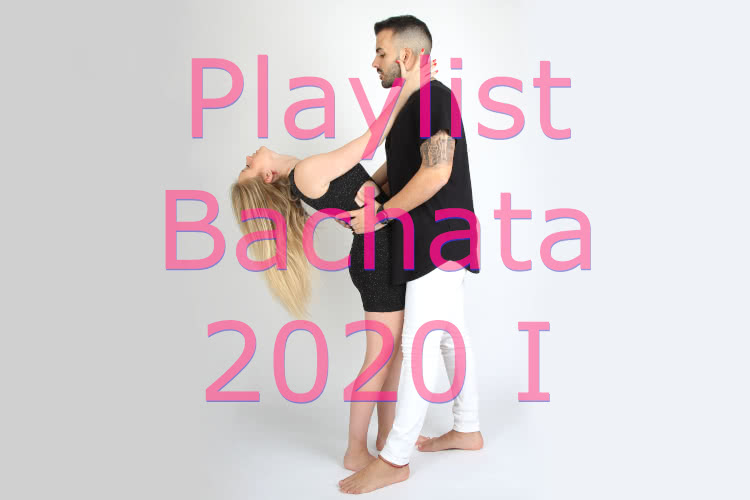 About every six months I release my newest playlist for Bachata music. Here you can find the new releases and also older titles.
The last playlist was released in August and I thought it's time again, because a lot of new music has been released already.
Especially I want to point out the new single of Dustin Richie "Deseo" and some new remixes of DJ Tronky. Also Grupo Extra, Kewin Cosmos and even Romeo Santos have released new music.
"Dance Monkey" will certainly also provide sikussions, but it's a real catchy tune that really makes you dance :)
Have fun browsing, dancing and listening!
Dennis Bischi has created a playlist with the best songs: Playlist Bachata at Youtube; Playlist Bachata at Spotify.
Playlist Bachata Spring 2020
Alina Baraz & Galimatias - Fantasy (Bachata remix Dj Quique Aguilar)
Antonio Jose (Dj Khalid) - A Un Milimetro De Ti
Antonio Jose (Dj Tony Pecino) - A Un Milímetro De Ti
Bachata Heightz - Culpo A Mi Mente
The Black Eyed Peas, J Balvin (Dj Tony) - Ritmo (Bad Boys For Life)
Camilo & Pedro Capó - Tutu (DJ Tronky)
Chantel - Religion (2018)
Charlie Puth ft Kehlani & Dj Tony Pecino - Done For Me
Dani J - Bailemos Despacio-
Dani J - Bailemos Despacio
Dani J - Mi Maldición
Dani J - Todo De Mi
DJ Khalid, Johandy - Culpables
DJ Ramon, Chimbala - El Boom
Dustin Richie - El Deseo
Fel-X - Solo Mia
Fran Rozzano - Que Lo Nuestro Se Quede Nuestro
Grupo Extra & El Taiger - Tengo Una Necesidad
Grupo Extra - Si Fueras Mia
Grupo Extra - Traicionera
Hector Acosta - Antes del Lunes
Henry Santos & Lirow & Daniel Santacruz - Weekend
Joel Santos ft. Foundeur - Por Que
Jr - Sin Casarme
J-Style Ft Blaze & Stella (DJ Tronky) - Bubalu
Justin Bieber (DJ Tronky) - Yummy
Karlos Rose - El Juego
Karol G, Nicki Minaj (Dj Tony Pecino) - Tusa
Karol G Nicky Minaj (Dj Selphi Ft Camilo Bass Cisco) - Tusa
Kewin Cosmos feat. Jensen Hasir - Estado Decadente
Kewin Cosmos Ft Jay Ramirez - Elige
Kewin Cosmos Ft Jensen Hasir - Estado Decadente
Lewis Capaldi (DJ Tronky) - Someone You Loved
Lola Indigo (Dj Tony Pecino) - Ya No Quiero Ná
Maki Ft María Artés - Bailemos
Manny Rod - Como Mirarte
Mickey Then - Antojito
Mickey Then - No Soy Bueno Para Ti
Molly Sandén (DJ Khalid) - Utan Dig
Mr. Don - La Razón
Natti Natasha & Romeo Santos - La Mejor Versión De Mi
Pinto Picasso - Paris
Prince Royce - Dec 21
Prince Royce - Morir Solo
Prince Royce - Cita (Dj Tronky)
Romeo Santos & Kiko Rodriguez - El Beso Que No Le Di
Romeo Santos & Monchy & Alexandra - Años Luz
Spiff Tv Feat. Prince Royce & Chris Brown - Just As I Am
Sp Polanco - Congelado
Tones And I (Dj Tronky) - Dance Monkey