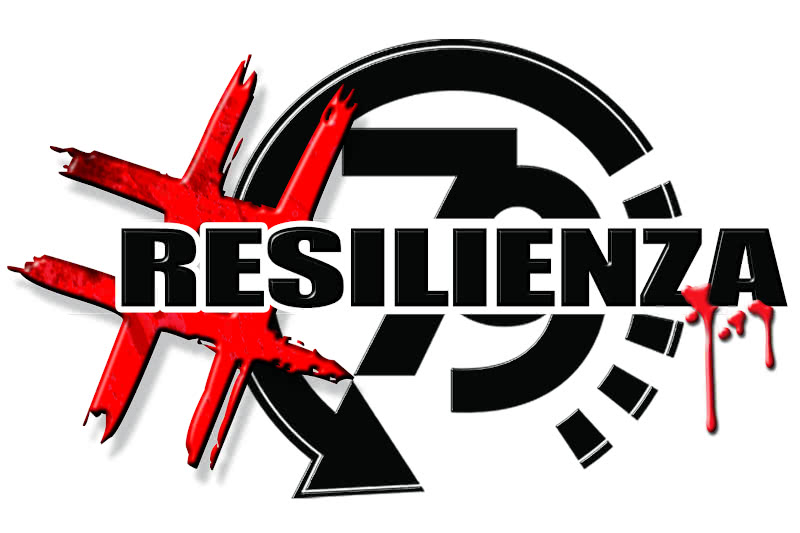 Together with La Maxima 79, Fabrizio Zoro will release the new album "#Resilienza" the 27th of december, shortly after the release of iLatin3 a few months ago. It seems that Fabrizio has been working non-stop and many good ideas want to be implemented.
In October I could already listen to some tracks of the new album and was thrilled.
I have now met Fabrizio again and on this occasion I asked him five questions about "#Resilienza":



Hello Fabrizio, how are you? La Maxima 79 will release the new album "Resilienza" in a few days. Are you satisfied with the result?
Definitely yes, it has become a very good album and look, it's very difficult to find an album with 16 songs nowadays! And it comes with a more mature sound due to the experience of many years in production and sound mixing.
I can say without a doubt that this is the best album of the three albums I've made with La Maxima 79 in the last six years.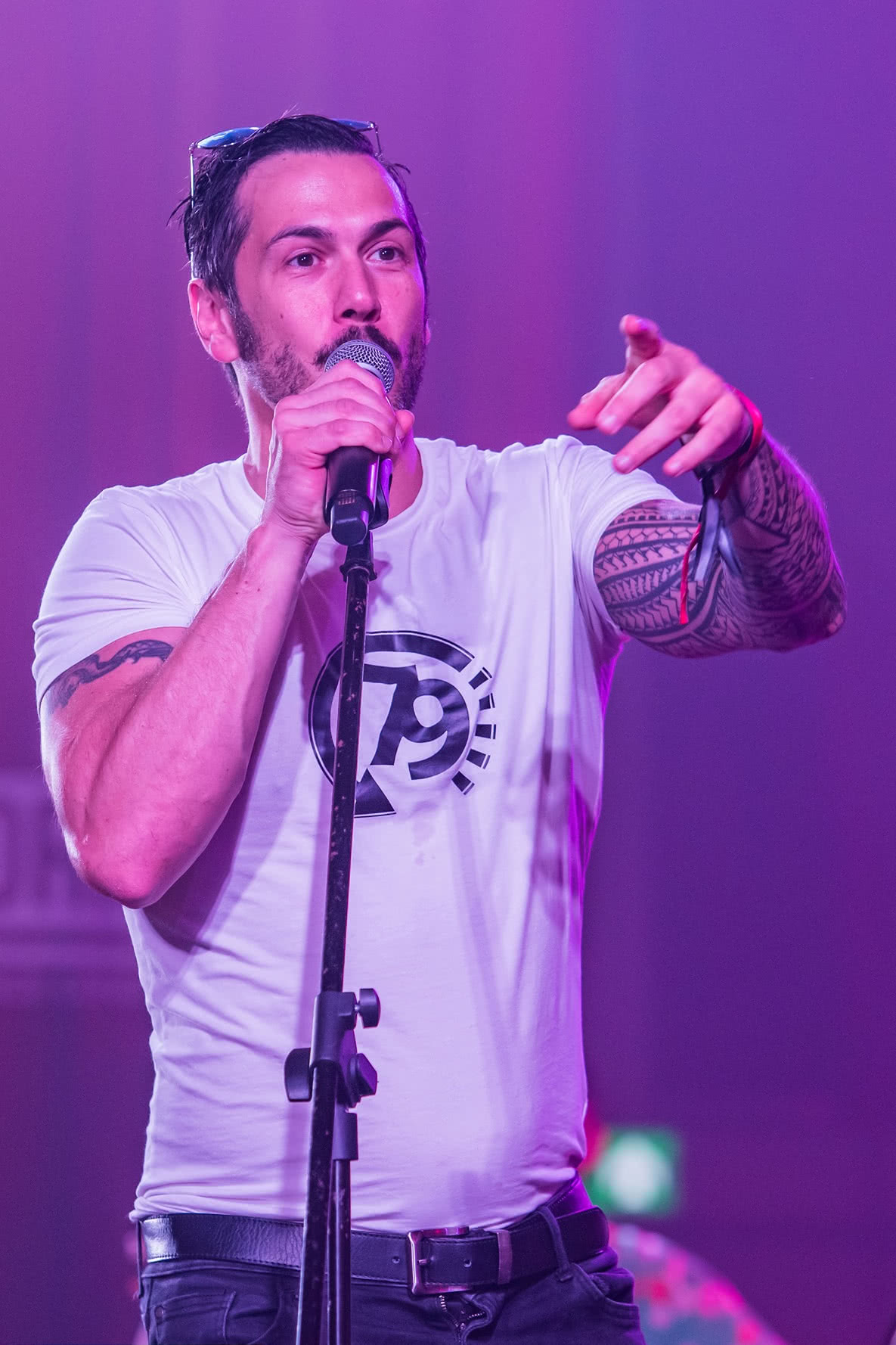 Fabrizio Zoro, La Maxima 79 - Photo by Georg Bufan.

I've been able to listen to some songs: Can you describe the musical changes to my readers, for example there are more Timba elements, right?
Exactly, after listening to Cuban music for many years and starting to dance to it many years ago, almost 17 years have passed before I dared to say "Now is the right time and I feel ready to finally play Cuban salsa". I think this is more difficult than playing a typical guaguanco.

That's why there are the "special" last four tracks on this album, which together are a "Cuban Session". These four tracks are dedicated to the traditional rhythms of the island of Cuba: Salsa, Timba, traditional Changüí and Cuban Son.
I'm very happy that we did this and how everything came together, because La Maxima 79 can make all kinds of music and we don't want to stagnate in just one genre.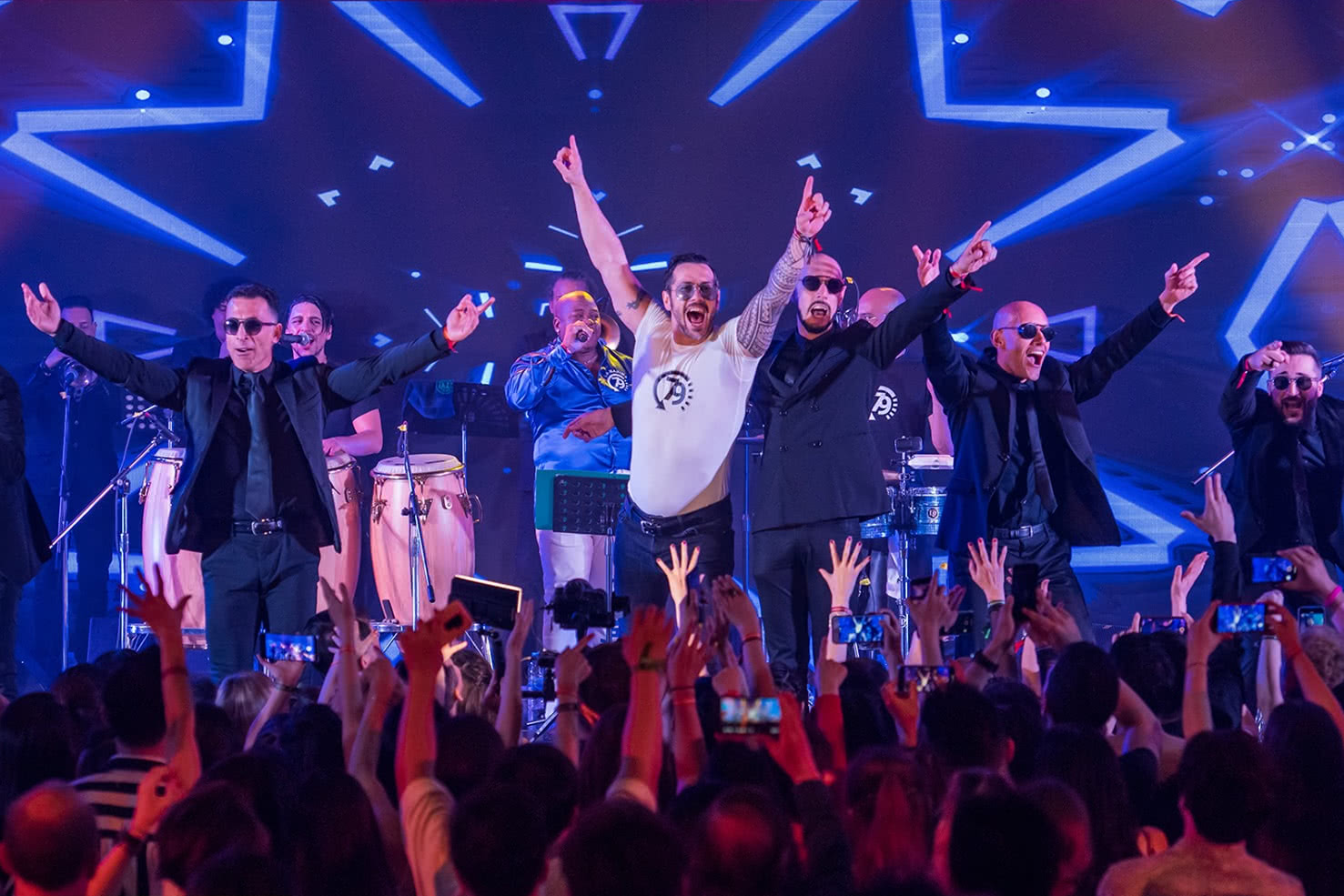 Fabrizio Zoro, La Maxima 79 - Photo by Georg Bufan.


So, is it a search for the roots of salsa and Latin music?
Cuba is the birthplace of Salsa, the USA influenced Salsa long before the embargo, but' everything that Salsa is and the different genres that are part of what we call "Salsa" come from Cuba. The traditional Changüí rhythm is particularly noteworthy. My motivation is also to bring this closer to the new generation of dancers. This is a wonderful opportunity to learn about Cuban culture and, above all, an opportunity to deal with these cultural roots.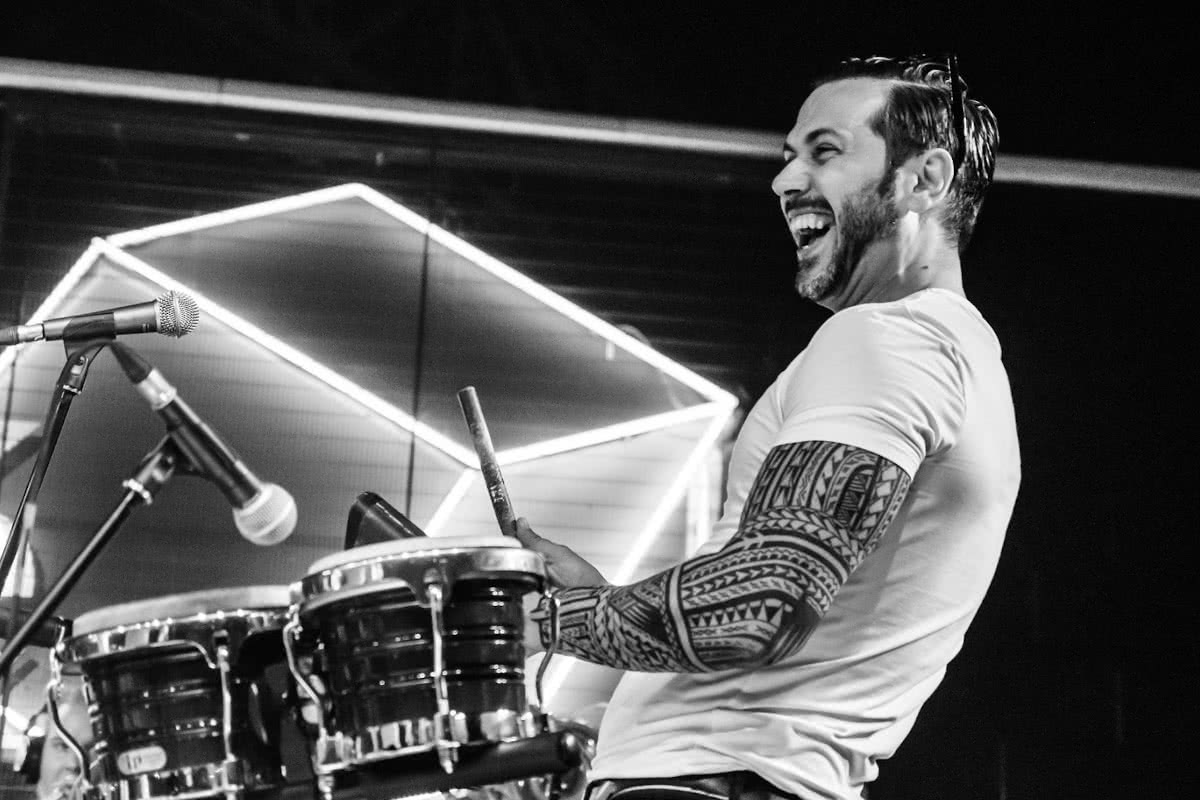 Fabrizio Zoro, La Maxima 79 - Photo by "El mago" Riccardo Fontanone


With iLatin you have created a series of samplers that have been very well received by dancers and DJs alike. Please explain the concept and if you will produce more compilations?
The concept of "iLatin" is simply to give the new musicians, singers and orchestras a platform and give them more "visibility". Soon I will release "iCuban", which also follows this concept.
This should give the artists the opportunity to publish on a sampler, which in only three editions already belongs to one of the most important European Latin releases and thus presents the listeners with something new in a combined form.
It's also good for DJs because they can play something new at their Latin parties, Salsa and Bachata! And sometimes the lucky case happens, that as it was the case with "Iglesia Rumbera" or "Amantes", worldwide successes develop.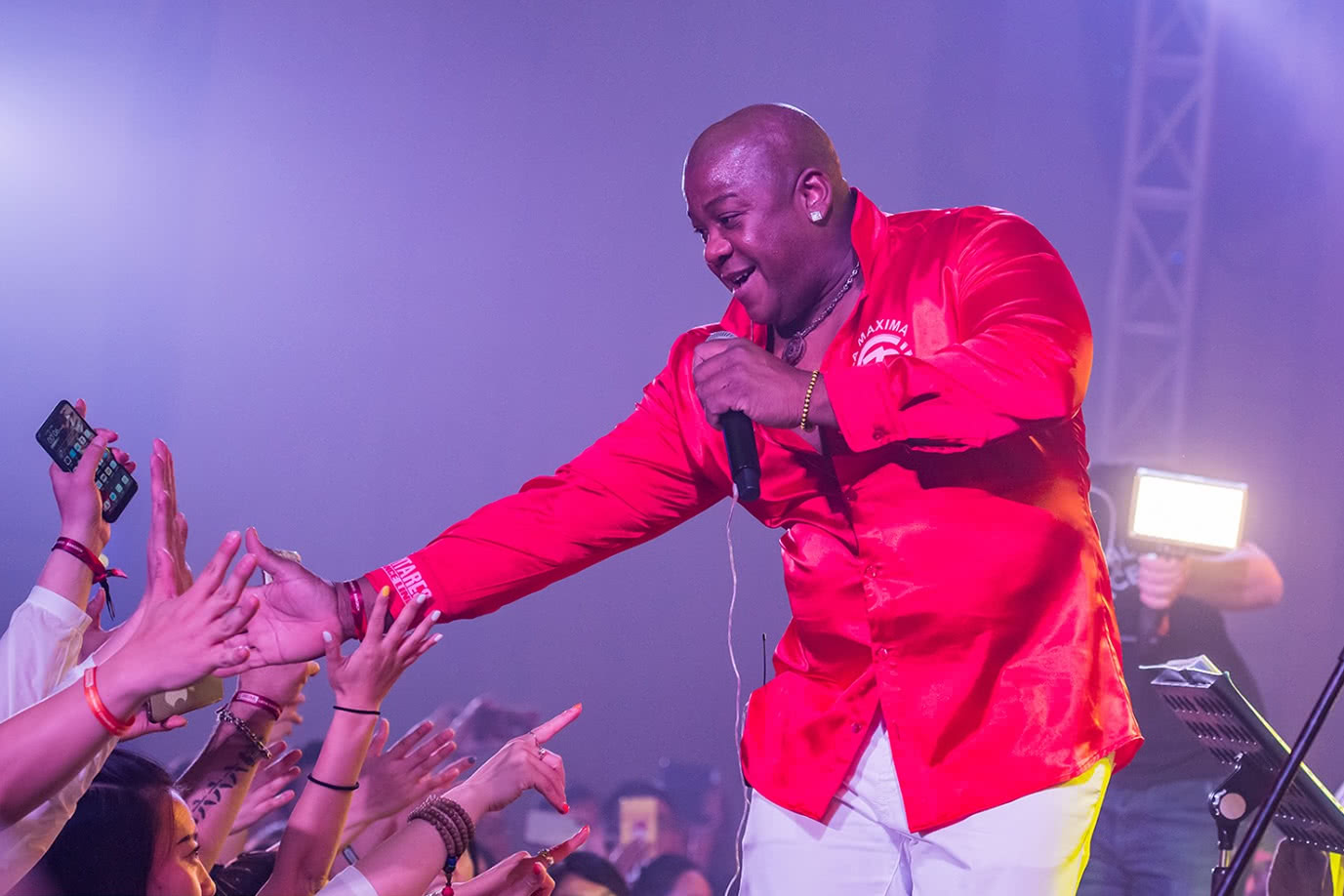 La Maxima 79 - photo by Georg Bufan.
 
 
When will we see you live next time with La Maxima 79? Are there any plans to perform in Spain or Germany?
La Maxima 79 will be on the road a lot in 2020! There will certainly be dates in Spain. For example at the "Colada Dance Festival" in Barcelona in September. In Germany we are also planning something, because we will also have some dates in the neighbouring Netherlands.
Until then you can of course get all new tracks on iTunes, Spotify, Amazon and all the other platforms and for us the most important thing is to follow the tracks of the new album #Resilienza, dance to them, share them and liked them.
This is the biggest compliment for us and we thank everyone, like you Holger, who like our music, believe in us and help a small orchestra like ours to keep growing. Because our ultimate goal is to make people dance and make them love the most important thing, Salsa!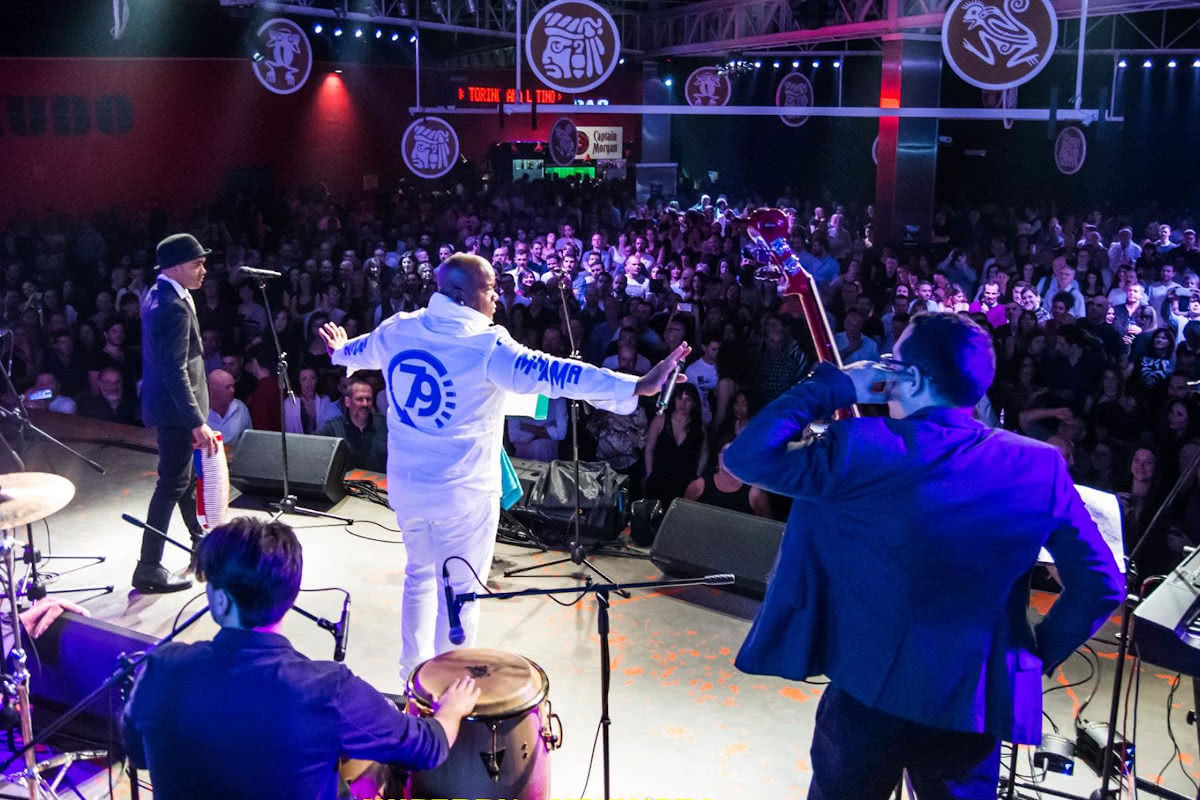 La Maxima 79 in Concert - photo by "El mago" Riccardo Fontanone
By the way, if you still have time on 26th of december, you can see the live premiere of the album in Milan. You can find more information on the Facebook page of La Maxima 79.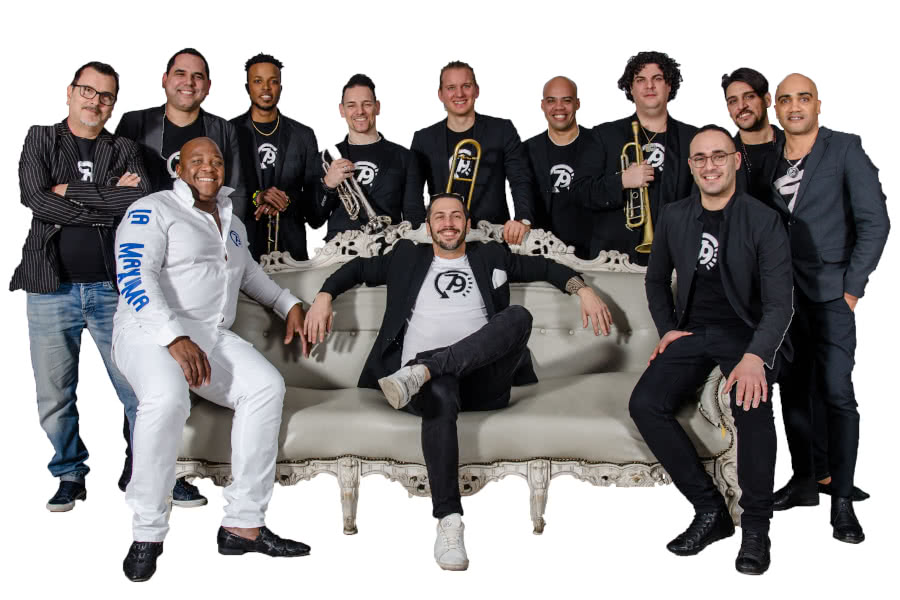 La Maxima 79
Many thanks to all the fantastic photographers who helped me with their contributions. If you want to see more of their fantastic works, just click on the names under the photos.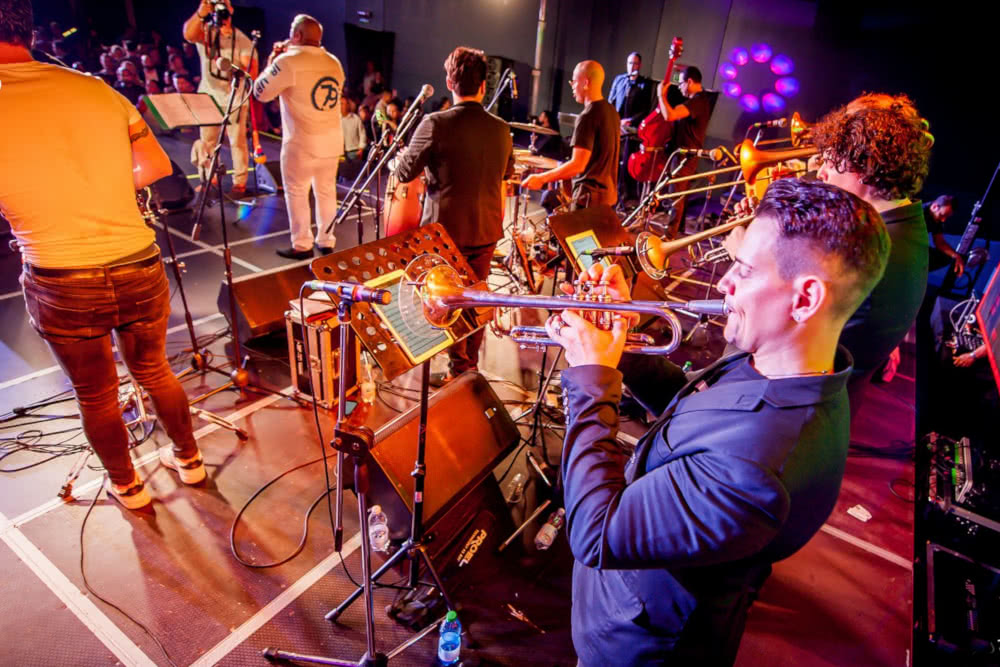 La Maxima 79, Foto de Peter DeSouza
If you want to read more: Interview with La Maxima 2018.