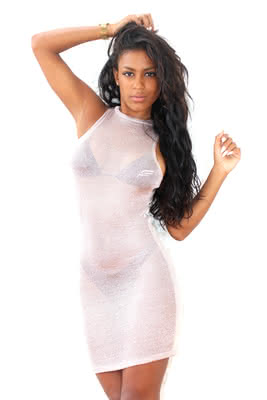 At the beginning of this year, I released the first part of my Reggaeton & Latin Trap playlist. Both styles are strongly represented this year and over the summer there were some new releases as well as some older tracks that slipped into my playlist.
Here is now part 2 of my 2018 playlist "Reggaeton & Latin-Trap 2018". You can find part 1 under this link: Playlist Reggaeton & Latin-Trap 2018 - Part 1.
The radio station Gozadera FM, recommended 6 months ago, still broadcasts great Reggaeton. I would also like to recommend another station that also plays reggaeton, trap and current music: Kokun Fm from Malaga. Very enjoyable!
As always, I'm looking forward to your comments and tips. Leave me your messages on Facebook or by mail. Thanks!
Here is my Reggaeton-playlist for the second part of 2018:
Alexis Y Fido & Nacho - Reggaeton Ton
Alexis Y Fido ft Fonseca, Kevin Roldan - Una En Un Millón (Remix)
Ana Guerra & Juan Magan - Ni La Hora
Andrés Cepeda & Sebastian Yatra - Magia
Anitta & J Balvin - Downtown
Arcangel - Me Prefieres A Mi
Baby Rasta & Gringo feat. Alexis & Fido - Que Sera
Becky G & Paulo Londra - Cuando Te Besé
C. Tangana - Mala Mujer (feat. Farruko & French Montana) (Remix)
Carlos Baute (Feat. Chyno Miranda) - Vamo A La Calle (Remix)
Carlos Vives, Sebastián Yatra - Robarte Un Beso
Daddy Yankee (ft Ozuna) - Rompe Corazones
Daddy Yankee ft Becky G, Bad Bunny, Natti Natasha - Dura (Remix)
Daddy Yankee, Yandel, Wisin - Todo Comienza en la Disco
Danny Ocean - Me Rehúso
DCS Feat. Dasoul - Ahora o Nunca
DJ Paparazzi - African Queen
Don Omar - Ayer la Vi
Don Omar & Tego Calderon - Bandoleros
El Chacal - Pa' La Camara
Eleni Foureira - Fuego
Farruko ft Ky-Mani Marley - Chillax (Reggae-Reggaeton)
Farruko ft Natti Natasha - Crazy in Love
Faruko (ft Sean Paul) - Passion Whine
Hector & Tito - Felina
IAmChino, Yandel, Pitbull, El Chacal - Ay Mi Dios
J. Alvarez (ft Zion y Lennox) - Esa Boquita (Remix)
J. Balvin - Ambiente
J. Balvin - Yo Te Lo Dije
J. Balvin, Jowell & Randy - Bonita
Joey Montana - I Love You Pero.
Jowell & Randy, J Balvin feat. Ozuna, Yandel, Wisin, Nicky Jam - Bonita (Remix)
Juan Magan & B-Case - Escondidos
Juan Magan Feat. Rangel - Vuelve Conmigo
Karol G & Ozuna - Hello
Luigi 21 Plus - Un Beso
Luis Fonsi & Stefflon Don - Calypso
Maluma - Aprovechame
Maluma - El Préstamo
Maluma - Punto Final
Mc Fioti, Future, J Balvin, Stefflon Don, Juan Magan - Bum Bum Tam Tam
Mr. Black - Bandida
Nicky Jam (Feat. Ñejo, Cosculluela & Farruko) - Voy A Beber (Remix)
Nicky Jam, Arcangel Y Zion - Como Lo Hacia Yo
Nicky Jam, J Balvin - X (Spanglish Version)
Nicky Jam, Ozuna, Darell, Nio Garcia, Bad Bunny, Casper Magico - Te Boté (Remix)
Ninsitow Joker - MIA 2.0
Ozuna - Mayor Que Yo
Ozuna - Me Dijeron
Ozuna - Tu Foto
Ozuna - Unica
Ozuna - Unica
Ozuna (ft Arcangel & Farruko) - Si No Te Quiere (Remix)
Ozuna (ft Romeo Santos) - Ibiza
Ozuna feat. Anuel AA, Wisin, Yandel - Unica (Remix)
Pirulo Ft. Ozuna - Yo Soy Yo
Rayo Toby - Movimiento de Cadera
Reykon - Déjame Te Explico
RKM y Ken-Y (ft. Natti Natasha) - Tonta
Rvssian & Farruko & J Balvin - Ponle
Sebastian Yatra & Mau Y Ricky - Ya No Tiene Novio
Sebastián Yatra Feat. Luis Figueroa & Lary Over - Por Perro
Shakira - Me Enamoré
Shakira & Maluma - Clandestino
Wisin feat. Ozuna, CNCO - Quisiera Alejarme (Remix)
Wisin Ft. Ozuna - Escapate Conmigo
Yandel (ft Maluma) - Sólo Mía
Zion - Zun Da Da


Latin trap - Favorits 2018
Anuel AA & Bad Bunny - La Última Vez
Arcangel (ft. Bad Bunny) - Me Acostumbre
Bad Bunny - Amorfoda
Bad Bunny (ft Daddy Yankee, Anuel AA & Cosculluela) - Tu No Metes Cabras Remix
Bad Bunny (ft Gigolo & La Exce) - Sexto Sentido
Chris Jeday - Ahora Dice
C. Tangana feat. Farruko, French Montana - Mala Mujer (Remix)
C. Tangana - Mala Mujer
Flo Rida (ft Maluma) - Hola
J Balvin, Bad Bunny, Cardi - I Like It (Like That)
Jennifer Lopez feat. DJ Khaled, Cardi B - Dinero
Maluma feat. French Montana - GPS
Maluma feat. Trap Capos, Noriel, Bryant Myers, Juhn - Cuatro Babys
Maikel Delacalle - Me Atrevo
Post Malone - Rockstar
Yandel (ft Bad Bunny) - Explícale