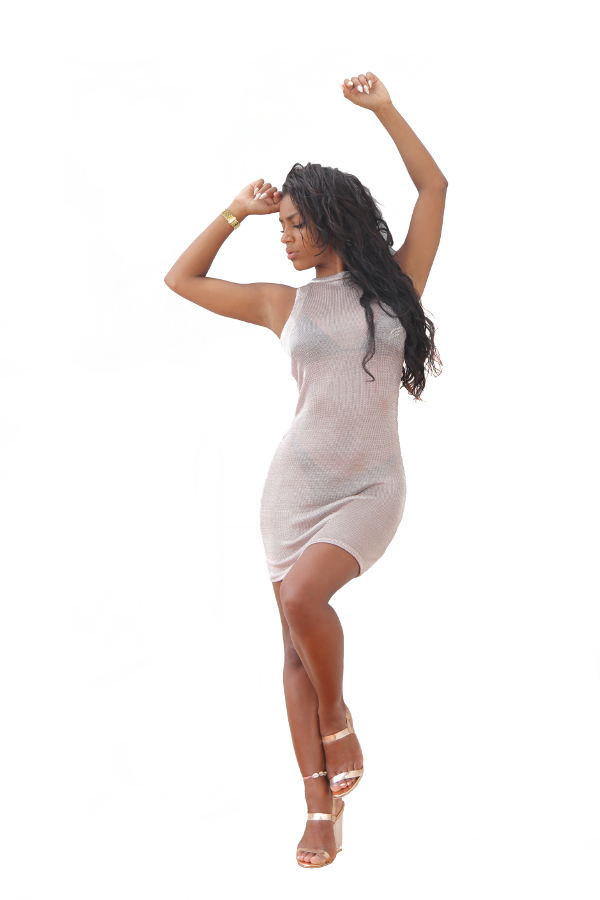 2017 was the year of big return of Reggaeton! A lot of artistst, even the most famous Lationpop artists like Shakira and Romeo Santos, published really good Reggaetonmusic. Some of the Artists from the golden time of Reggaeton (2004-2006) like Daddy Yankee, Don Omar, Chino & Nacho, Zion & Lenox, Wisin and Yandel are still very active and produce really good music! But newer artists like Nicky Jam, J. Balvin, Jacob Forever, Maluma. Ozuna, Bad Bunny and Farruko have taken over and are selling a lot!
Relativly new is also a new dicetion in Latin music, that has evolved from Hip-Hop: Latin-Trap.
I am really glad about all this "new" Reggaeton and Latin-Trap and hope you like my playlist, with mostly new releases.
As always, I'm looking forward to your comments and your tips. Leave me your messages on Facebook or by mail.
Here is my Reggaeton-playlist for the first part of 2018:
Romeo Santos - Bella Y Sensual (2017)
Enrique Iglesias - El Baño ft. Bad Bunsen (2018)
C. Tangana - Mala Mujer (2017)
Natti Natasha ft Ozuna - Criminal (2018)
Alexis & Fido - Esto Es Perreo (2016)
Adexe & Nau - Tú Y Yo (2016)
Abraham Mateo Farruko & Christian Daniel - Loco Enamorado (2017)
Alkilados & Maluma - Me Gusta (2017)
Anuel AA Feat. Jory Boy - Nacimos Para Morir (2015)
Arcangel Feat. Bad Bunny - Me Acostumbre (2017)
Baby Rasta Y Gringo - Qué Será De Mi (2016)
Becky G Feat. Bad Bunny - Mayores (2017)
Bryant Myers - Hasta Que Me Muera (2016)
Chayanne Feat. Wisin - Qué Me Has Hecho (2017)
CNCO - Mamita (2018)
CNCO & Little Mix - Reggaetón Lento (Remix) (2017)
Cosculluela - Manicomio (2016)
Daddy Yankee Feat. Plan B - Sabado Rebelde (2015)
Dalmata Feat. Zion Y Lennox - Dulce Carita (2015)
De La Ghetto & Daddy Yankee & Ozuna Feat. Chris Jeday - La Formula (2017)
Divan - Pelearnos Un Ratico (2015)
Maluma - Borro Cassette (2015)
Maluma Feat. Nego Do Borel - Corazón (2017)
Maluma - Sin Contrato (2016)
Maluma - El Perdedor (ft. Bruninho & Davi) 2017
Nicky Jam Ft. Arcangel, Zion & Ken-Y - Como Lo Hacia Yo (2017)
Nicky Jam - No Te Vayas (2017)
Luis Fonsi, Demi Lovato - Échame La Culpa
El Super Nuevo - Superman Sin Capa (2016)
Eloy Feat. Ozuna & Andiel "Super A" - Humo Y Alcohol (2017)
Farruko - Visionary (2015)
J Balvin - No Me Vuelvo A Enamorar (2017)
J Balvin ft. Jowell & Randy - Bonita (2017)
J Alvarez - Esa Boquita (2017)
J Alvarez - Quiero Olvidar (2015)
J Balvin & Jowell & Randy - Bonita (2017)
Jay Ef - Chula (2017)
K-Narias - Mujeres (2017)
Shakira Feat. Nicky Jam - Perro Fiel (2017)
Ozuna - Se Preparó (2017)
Ozuna - Dile Que Tu Me Quieres (2016)
Ozuna - Hablale (2017)
Pusho ft. Ozuna - Te Fuiste (2016)
Yandel ft. Ozuna - No Quiero Amores
Gente de Zona - Si No Vuelves (2017)
Maluma Ft. Ozuna - Hoy Te Vi (2018)
Louie D - Prohibida (2017)
Luny Tunes & Daddy Yankee & Wisin & Don Omar & Yandel - Mayor Que Yo (2015)
Pirulo & Ozuna - Yo Soy Yo (2017)
Prince Royce Feat. Farruko - Ganas Locas (2017)
Reykon Feat. Daddy Yankee - Imaginándote (2015)
Wisin Feat. Timbaland & Bad Bunny - Move Your Body (2017)
White Noise & D-Anel - Me Gustas Tanto (2016)
White Noise & D-Anel - Que Le Doy (2016)
Wisin - Todo Comienza En La Disco (2017)
Xantos - Báilame Despacio (2015)
Yandel Feat. J Balvin - Muy Personal (2017) 
Latin trap - Favoriten 2018
Shakira ft. Maluma - Trap
Bad Bunny - Contigo
Bad Bunny - Chambea
Bad Bunny - Diabla (Remix)
Bad Bunny - Soy Peor
Bad Bunny & Prince Royce & J Balvin Feat. Mambo Kingz & DJ Luian - Sensualidad
Bad Bunny Feat. J Balvin - Si Tu Novio Te Deja Sola
Daddy Yankee Feat. Bad Bunny - Vuelve
DJ Khaled Feat. Rihanna & Bryson Tiller - Wild Thoughts
Gigolo Y La Exce Feat. Bad Bunny - Sexto Sentido
Doja Cat - Candy
Maluma - 23
Farruko & Arcangel & Noriel Feat. Bryant Myers & Alex Gargolas - Tacos Altos
Ozuna - El Farsante
Yandel Feat. Bad Bunny - Explícale
Ozuna - En La Intimidad
Jeremih - Birthday Sex
J Balvin (ft. Bad Bunny) - Si Tu Novio Te Deja Sola