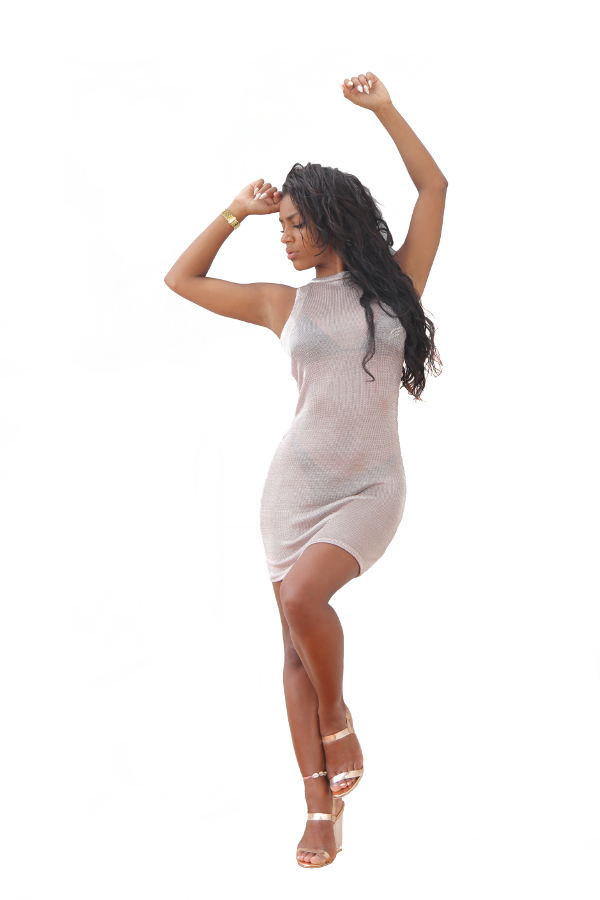 This year Reggaeton was in my eys more present in the media than in the previous years. The more poppy version of it, which can be heard at Chantaje or Despacito, certainly has something to do with this. Some of the old heroes of the golden years (2004-2006) like Daddy Yankee, Don Omar, Chino & Nacho, Zion & Lenox and Wisin are still present and delivering good music! But also artists who have become more famous in the last few years also had much more attention this year. These include J. Balvin, Jacob Forever, Maluma and Farruko. But the most you can hear is Nicky Jam, who has been in the business for a long time!
All in all, I am very happy about the "return" and that Reggaeton has established itself in general (in Cuba and Latin America Reggaeton it was never gone!)
As always, I'm looking forward to your comments and your tips. Leave me your messages on Facebook or by mail.
Here is my Reggaeton-playlist:
Becky G (ft. Bad Bunny) - Mayores
Chris Jeday ft. J. Balvin Ozuna Arcángel - Ahora Dice
Daddy Yankee (ft. Ozuna) - La Rompe Corazones
Daddy Yankee - Hula Hoop
Dalmata (ft Zion y Lennox) - Dulce Carita
Dasoul (ft. Nacho) - Kung Fu
Enrique Iglesias (ft. Descemer Bueno, Zion & Lennox) - Subeme La Radio
Farruko feat. Nico - Obsesionado
Fonseca feat Alexis y Fido - Vine a Buscarte
IAmChino (ft. Pitbull, Yandel & El Chacal) - Ay Mi Dios
Ivy Queen - Yo Quiero Bailar
J. Balvin - Ahora Dice
J. Balvin, Willy William - Mi Gente
Ken-Y (Ft. Nicky Jam) - Como Lo Hacia Yo
Luis Fonsi (ft. Daddy Yankee) - Despacito
Maluma - Felices Los 4
Mas Flow (All Stars) - Mayor Que Yo
Ñejo & Dalmata - Mirala
Nicky Jam (ft. Daddy Yankee) - Hasta El Amanecer
Nicky Jam (ft. El Alfa) - Nadie Como Tú
Nicky Jam (Ft Ñejo, Farruko y Cosculluela) - Voy a Beber
Nicky Jam (ft. Ozuna y Bad Bunny) - El Amante
Ozuna Ft. Arcangel, Brytiago Y Cosculluela - Me Ama Me Odia
Reggaeton Street Band - La Biografia
Shakira (ft. Maluma) - Chantaje
Thalía (ft. Maluma) - Desde Esa Noche
Wisin (ft. Ozuna) - Escápate Conmigo
Zion & Lennox - Pierdo La Cabeza
Carlos Vives, Shakira - La Bicicleta
Chino & Nacho ft. Tony Dize - Sol De Noche
Daddy Yankee - Sígueme y Te Sigo
Don Omar Feat. Natti Natasha - Perdido En Tus Ojos
El Alfa - Yo Te Amo Tu Me Amas
Enrique Iglesias Feat Wisin - Duele El Corazon
Farruko (ft. Sean Paul) - Passion Whine
Gente de Zona - El Animal
Gente De Zona feat. Marc Anthony - Traidora
Jacob Forever Ft. Farruko - Hasta Que Se Seque El Malecon
J Balvin (Ft. Farruko) - 6AM
Magdalena - Alkilados (Ft. Mike Bahia)
Nicky Jam (ft. de la Ghetto J Balvin Arcalgel y Zion) - Travesuras
Nicky Jam (ft. De La Ghetto & Shadow Blow) - Si Tu No Estas
Osmani Garcia - Culeala
Osmani Garcia - Playa de Dia y Por La Noche Discoteca
Tony Dize - Castigala
Tony Dize Ft. Nicky Jam - Deseos
Wisin (ft Carlos Vives Y Daddy Yankee) - Nota De Amor
Wisin (ft. Prince Royce) - Tu Libertad
Yomil y el Dany - Súbeme La Music
El Principe ft. Srta Dayana - Yo Soy Soletera