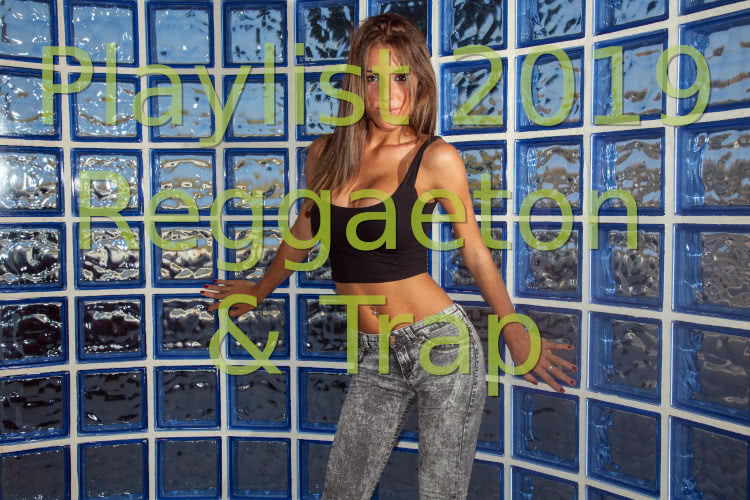 Reggaeton has been the Latinmusic trend of 2018. After all known stars had released Reggaeton, there is also a lot of new music this year. A lot with some very danceable tracks. It is very interesting that within the Reggaeton a new style is established, where in addition to the Reggeaton rhythm there is a constant beat. This was heard for the first time on "Te Boté". The character of the music is completely different!
Often a song is first released under their own name and then the "Official Remix" with additional artists. Bad Bunny, Ozuna, Nicky Jam, Farukko, Daddy Yankee, J Balvin, Becky G, Karol G, Nacho, Wisin & Yandel and many more are involved in many productions. As always at this point I recommend the radio station Gozadera FM from Spain, which (almost) only plays reggaeton.

There is also a lot of new trap this year. Interestingly, both styles seem to have very similar fans, as most artists are at home in both styles.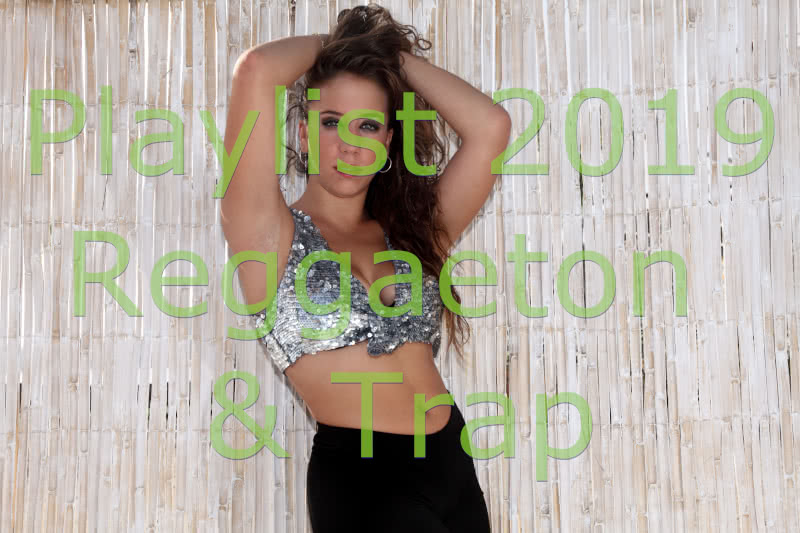 Reggaeton Playlist I 2019:
6ix9ine ft. Anuel AA - Bebe
Alex Sensation, Ozuna - Que Va
Alexis Y Fido - Una En Un Millón
Alkilados ft. Zion Y Lennox - La Bicicleta
Ambar Garces - Con Derecho a Roce
Amenazzy, Nicky Jam, Farruko - Baby
Anuel AA - Quiere Beber
Anuel AA & Romeo Santos - Quiere Beber (Remix)
Bad Bunny - Desde el Corazón
Bad Bunny - Mia 2.0
Becky G (ft C. Tangana & Alizzz - Booty
Becky G ft. French Montana, Farruko - Zooted
Becky G, Natti Natasha - Sin Pijama
Big Mancilla - Prende la Cadera (Boom Boom)
Bomby Ft DonkiRap - Estamos Melos
Bryant Myers & Nicky Jam - Tanta Falta (Remix)
Brytiago & Darell - Asesina
Brytiago, Daddy Yankee, Ozuna (ft Darell, Anuel AA) - Asesina
Carlos Baute, Alexis & Fido - Amor y Dolor
Chimbala - Tumbala
Chino & Nacho ft. Daddy Yankee - Andas En Mi Cabeza
CNCO, Prince Royce - Llegaste Tú
Cosculluela & Nicky Jam - Te Busco
Daddy Yankee - Donde Estan las Giales
Daddy Yankee - La Nueva Y La Ex
Daddy Yankee ft. Snow - Con Calma
Dellafuente - Me Pelea
Divan - Pelearnos un Ratico
DJ Snake ft. Selena Gomez, Ozuna, Cardi B - Taki Taki
Don Omar - Conteo (ft. Juelz Santana)
El Micha & Wisin - Mala Mala
Farruko - Nadie
Farruko (ft Kelmitt) - Request
Farruko & J Balvin & Rvssian - Ponle
Feid ft. Nacho - 911
Gente de Zona, Silvestre Dangond - El Mentiroso
IamCHino, Tito El Bambino - Solo Tu
J Balvin - Ambiente
J Balvin & Willy William (ft Beyoncé) - Mi Gente [Remix]
J Balvin ft Anitta - Ginza
J Balvin ft Yandel, Farruko, Nicky Jam, Delaghetto, Daddy Yankee, Zion, Arcangel - Ginza
J. Balvin - Bonita
Jerry Rivera (Ft Yandel) - Mira (Versión Urbana)
Joey Montana, Sebastián Yatra ft. Alexis Y Fido - Suena El Dembow
Juan Magan, B-Case - Escondidos
Juan Magan, B-Case - Le Encanta
Karol G - Mi Cama
Karol G, J. Balvin (ft Nicky Jam) - Mi Cama (Remix)
Karol G, Maluma - Créeme
Karol G, Ozuna - Hello
Khriz Y Angel - Ven Bailalo
Lerica, Belinda - Un Traguito
Lorna ft. Henry Mendez - Tu Gatita
Luis Fonsi, Ozuna - Imposible
Maluma ft. Becky G & Anitta - Mala Mía (Remix)
Maluma ft. Cosculluela - Pretextos
Maluma, Becky G, Anitta - Mala Mía
Mau y Ricky, Karol G ft. Becky G, Leslie Grace, Lali - Mi Mala
Mau y Ricky, Manuel Turizo, Camilo - Desconocidos
Melody - Rúmbame
Nacho, Ozuna - Casualidad
Nacho, Yandel, Bad Bunny - Báilame
Nicky Jam, Arcangel Y Zion - Como Lo Hacia Yo
Omar Montes - Animal
Ozuna - Mirame
Ozuna (ft Anuel AA, Wisin, Yandel) - Unica (Remix)
Ozuna ft. Wisin, Yandel - Quiero Mas
Plan B, Daddy Yankee, Ozuna - El Desorden
Prince Royce (ft Maluma) - El Clavo (Remix)
Rayo Toby - Movimiento de Cadera
Reik (ft Maluma) - Amigos Con Derechos
Romeo Santos, Daddy Yankee, Nicky Jam - Bella y Sensual
Sebastián Yatra (ft Luis Figueroa, Lary Over) - Por Perro
Shako - Creepy Creepy
Sharlene, Zion & Lennox - San Pedro
Silvestre Dangond Ft. Farruko - Ya No Me Duele Mas (Official Remix)
Silvestre Dangond, Maluma - Vivir Bailando
Sky, Sebastián Yatra, Zion & Lennox - Aquí Estaré
Thalía, Natti Natasha - No Me Acuerdo
White Noise & D-Anel (ft Jowell & Randy) - Me Gustas Tanto
Wibal y Alex ft Jadiel ft Ñengo Flow ft Farruko ft Joan y O'Neill ft Chyno Nyno ft J Alvarez ft Jory ft Kendo - La Nena Del Caserio
Wisin - Vacaciones
Wisin (ft Ozuna, CNCO) - Quisiera Alejarme (Remix)
Wisin (ft Timbaland & Bad Bunny) - Move Your Body
Wisin & Yandel - Pegao
Wisin & Yandel - Reggaetón en Lo Oscuro
Wisin & Yandel, Farruko - Ojalá
Wisin & Yandel, Romeo Santos - Aullando
Yandel - Encantadora
Yandel - Sumba Yandel
Yandel (ft J Balvin) - Muy Personal
Yandel ft. Farruko y Zion y Lennox - Encantadora (Remix)
Yandel ft. Zion & Lennox - Llégale
Yandel, Maluma - Solo Mia
Zion Y Lennox - En La Nada
Latin trap - Favorits 2018

Arcangel ft. Noriel, Farruko & Bryant Myers vs Alex Gargolas - Tacos Altos
Arcangel, De La Ghetto, Ozuna - La Ocasión
Bad Bunny (ft Drake) - Mia
Bad Bunny ft. El Alfa - La Romana
Bad Bunny, J Balvin, Ozuna, Arcangel - Soy Peor Remix
Bad Bunny, Prince Royce & J Balvin (ft Mambo Kingz) - Sensualidad
Becky G - LBD
Becky G, Prince Royce, DJ Luian, Mambo Kingz, Anuel AA - Bubalu
Chris Jeday - Ahora Dice
Daddy Yankee & Anuel AA - Adictiva
Farruko &Larry Over & Bad Bunny - Diabla
Farruko, Bad Bunny (ft Mambo Kingz, DJ Luian) - Blockia
J Balvin, Bad Bunny, Cardi - I Like It (Like That)
Jennifer Lopez & Bad Bunny - Te Guste
Karol G, Anuel AA - Culpables
Mambo Kingz, DJ Luian ft. Zion, J Balvin, Farruko, Nicky Jam, Daddy Yankee, Anuel AA - - La Ocasión
Ozuna (ft Akon) - Coméntale
Ozuna, Mambo Kingz, DJ Luian ft. Bad Bunny, Wisin, Almighty - Solita
Pepe Quintana (ft Bad Bunny, Lary Over, Farruko, Arcangel, Tempo) - Te Lo Meto Yo
Pitbull, Farruko & Micha - Mucho Booty
Romeo Santos (ft Anuel AA) - Ella Quiere Beber
Sky, J. Balvin, Ozuna - Karma
So, viel Spaß beim Anhören :)

Über Eure Kommentare und Eure Anspieltipps freue ich mich wie immer. Hinterlasst mir Eure Nachrichten jeweils bei Facebook oder per Mail. Danke!