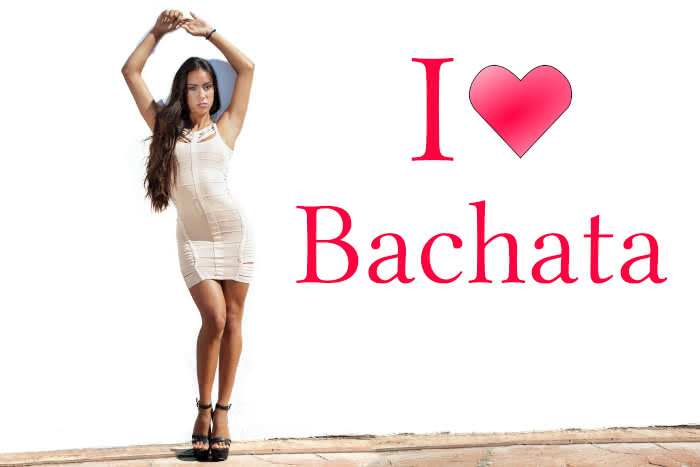 The new year has started with a lot of new music, so I prensent to you my new favorite Bachatas 2019. This playlist is strictly personal, and contains not only new music, but also music that I like to play a lot! In my playlist you will find many Bachatas, traditional and modern ones. If you are interested in my older playlists, here the are: Bachata-Playlist 2018 II, Bachata-Playlist 2018 I).
Six months ago there was a long discussion in a german Facebookgroup about whether this is all Bachata and that some of my favorites are not traditional Bachata, etc.
I basically don't want to take part in the discussion, because Bachata has been moving in two directions for several years now and I like both of them. There are still similarities and I also understand if followers of one direction prefer "their" music. I also don't like everything, modern timba, for example, isn't always mine.

I enjoy that there is new music for all tastes, no matter if the rhythms and instruments of the classical Bachata are present or not (Rhythms: Derecho, Majao and Mambo instruments: Requeña, Secunda, Bass, Tambor and Maracas). Of course I am happy about your feedback as always!
The reader Dennis Bischi made a really cool Playlist from most of the named Bachatas. Thanks a lot Dennis! :)

Enjoy browsing, dancing and listening my actual playlist Bachata:
Playlist Bachata 2019
J-Style (ft DJ Manuel Citro,) - Aura
3LAU Ft. Yeah Boy - Is It Love (DJ Soltrix)
Alesso (ft Roy English) - Cool (DJ Soltrix)
Alex ft Sierra (DJ Alejandro Bachata) - Animals
Alexandre Pires - Traicionar Es Bueno Pero Es Pecado
Alexandre Pires - Usted Se Me Llevó la Vida
Angel Y Khriz - Ven Bailalo
Anthony Santos - Que Vuelva
Antonio José (Dj Khalid) - Tu Boca
Aventura - Lagrimas (live)
Bad Bunny ft. Drake - Mia (DJ Tronky)
Calvin Harris - Promises (DJ Alejandro)
Camila - Alejate De Mi
Christian Daniel - Ahora Que Te Vas
Cosimo feat. Dimen5ions, DJ Alejandro - Sentidos
Cosimo, Dimen5ions, DJ Alejandro - Tuyo
Dani J - Me Derrumbo
Daniel Santacruz - Batalla Perdida
Daniel Santacruz - Casablanca
Daniel Santacruz & Marco Puma - Besos Sin Usar
Dj Khalid - Tu Boca
DJ Snake ft. Selena Gomez, Ozuna & Cardi B (DJ Tronky) - Taki Taki
Domenic Marte - La Quiero
Dustin Richie - Felicidades
Dustin Richie - Sed De Ti
Dustin Richie (ft Dama) - Duele (Remix)
Ed Sheeran (DJ Selphi) - Perfect Duett
Eleni Foureira - Fuego (Ryan Miles)
Ephrem J - Quiero Que Regreses
Fantine - Bachata De Rosa
Fran Rozzano - Que Lo Nuestro Se Quede Nuestro
Grupo Extra - Hoy Se Bebe
James Arthur - Naked (DJ Tronky)
Jeyro ft. Maykel - Solo Tu
JR - Fabricacion
Ken-Y - Como Lo Hacia Yo (Dj Manuel Citro)
Kewin Cosmos - Sin Censura
Kewin Cosmos (DJ Tronky) - Drama
Kewin Cosmos, sP Polanco - Amame Matame
Las Ovejas Negras - El Cuarto Vacio
Lirow - Consejo De La Calle
Lirow - La Carta
Lirow - Mirame
Lirow - No Me Olvides
Maluma (ft DJ Manuel Citro) - Marinero
Manny Rod - Saciemos Las Ganas
Marc Anthony, Will Smith, Bad Bunny - Está Rico - Dj Tony Pecino
Mario Baro - Bailar Contigo
Migz - Orgulloso De Ti
Molly Sandén & Newkid - Utan Dig
Mr Don & Johandy Ft Dj Khalid - Amigos Con Derechos
Mr. Don - Cadenas
Mr. Don - Vete
Mr. Don ft Lirow - Mala
Nacho - Bailame (DJ Tronky)
Nati Hen & DJ Alejandro - Cuando Te Bese
Ozuna - Oye Cómo Va
Prince Royce - Dulce
Prince Royce - Me Encanta
Prince Royce, Marc Anthony - Adicto
Rey Chavez (ft Daniel Santacruz) - La Luz de Tu Mirada
Romeo Santos - Perjurio
Ryan Miles - Flashlight
Shay C (Coez) - La Musica Non C'è'
SP Polanco Ft. Kewin Cosmos - Amame Matame
sP Polanco, 24 Horas, Mickey Then, Joell - Preguntando
Toby Love (ft Karlos Rose) - Entra en Mi Vida
Toby Love feat. Bachata Heightz, Kewin Cosmos - Reflejo
Vicky Corbacho - Obsesión (Tan Solo Con Tu Amor)
YuliaN - Cuando Te Bese