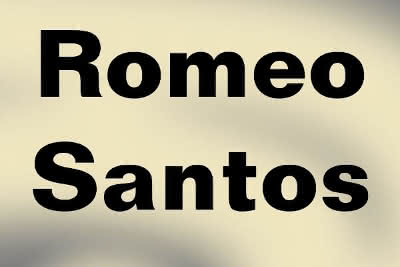 I was just looking through some recent youtube videos, when I get the hint of a new video by Romeo Santos. But what am I looking at? "El Farsante? Wait a minute, that's the brilliant "Latin Trap" number from Ozuna, where there's already a wonderful Bachata remix from DJ Tronky.
Obviously, this has also been heard by Romeo Santos, and he thought that he could do like many of his colleagues in 2017 (like Shakira, Marc Anthony, Gilberto Santa Rosa, Jennifer Lopez and many others), who are releasing a duet  from an already very famous chart song. So now it is Romeo Santos who jumps onto a already moving train. And listen to it, that Remix is sheer magic! Romeo has chosen very well!
In short: WOW
Here, Latin trap and the most famous Bachata singer meet and form a brilliant symbiosis of one of the best dance songs at the moment - close your eyes and turn the music on! ???.
The lyrics are about dishonesty and being hypocrite in a relationship. In the chorus the text line "En el amor soy un farsante" appears again and again (in love I am a cheater/ hypocrite). This is also the main subject of the video, which also deals with forgiveness and reconciliation.

Musically, the Remix is much closer to Latin-trap than to Bachata, essential elements of Bachata like bongos, guira, guitar or a real bass are missing. Still, it's a good remix to dance Bachata on, even if I prefer the true Bachata Remix from DJ Tronky (see below!).
By the way, at 1min 56 s he says that Aventura will be back... and at the end he also says "Aventura"... if that's not a clue. :)
Should all prayers by his fans be answered? A dream would come true for many fans.
Bachata Remix by DJ Tronky
By the way, DJ Tronky has published only 20 hours later a second remix from "El Farsante", now with Romeo Santos. So now, we have also an excellent Bachata remix of the beautiful Song with Romeo Santos, Ozuna from the best Bachata DJ!
Statistics of this already famous Youtube video:
Hours after publishing : Clicks on Youtube

2  :  150 000
4  :  410 000
5  :  870 000
6  :  2,1 million
7  : ~5,0 million
13 : ~10,5 million
22 : ~13,8 million